With over $50 million in cap space, and roster holes everywhere, Chip Kelly is sure to max out his phone bill this month. Once the clock strikes midnight, the wheels are in motion for Chip's vision to come to life. Rumors are spreading like wildfire, but the only thing we know for sure is that this is now 100% Chip Kelly's team. And with Chip, we can never truly know what to expect.
Here's a list of free agents who may be playing home games at Lincoln Financial Field this fall.
Quarterback:
Jake Locker (6-3, 231lbs, 26 years old)
Locker makes a lot of sense. At the combine, he displayed very good athleticism, running a 4.59 second 40-yard dash. His stint with Tennessee can politely be described as brutal, but there's real talent there. There's also no denying the fact that Locker didn't have many resources around him with the Titans, whether that be coaching or talent.
Locker hasn't worked with any offensive mind quite like Chip, and he offers a legitimate threat in the read-option game. Backup QB is a valuable position on the roster, and Chip has allocated significant money for that position in the past. Look for Locker to command around $3-4 million per year, and a one-year "prove it" deal could work wonders for his career.
Colt McCoy (6-1, 215lbs, 28 years old)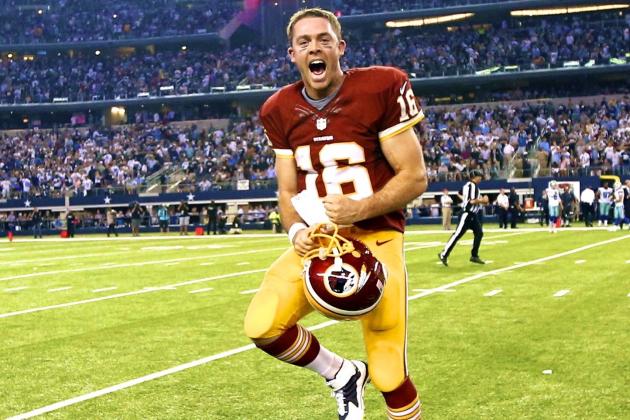 While the name surely isn't popular, Colt McCoy is a serviceable backup quarterback. He appeared in five games for Washington last year and completed 71.1% of his passes. He's unspectacular, but he's accurate, smart, and offers a threat in the running game. McCoy will come at a bargain, and provide some security if Mariota suffers a minor injury. See what I did there?
Running Back
C.J. Spiller (5-11, 200lbs, 27 years old)
Spiller is a very good fit to replace Shady McCoy in Philadelphia. I guess I didn't put that properly, I'll try again. Spiller is a very good option to help fill a chunk of the void left by Shady McCoy. Let's be honest, no free agent back will run for 1,319 yards in Philadelphia this year. But a RB group of Spiller, Sproles, and Polk would be one of the premier trios in the NFL. Plus, we know Chip has at least had interest in the past. Last year he poked around with Buffalo about Spiller's availability but was shooed away.
While 27 years old starts the decline for running backs, Spiller has much more tread left on his tires than most. In five years, Spiller has a total of 826 total touches on offense. While McCoy has over double that amount, at 1,761 career touches. Spiller also offers tremendous versatility, making plays as a RB, WR, and kick returner. If his market isn't very hot, the oft-injured back may only command $3-4 million per season. Reasonable numbers for a high-reward player.
Mark Ingram (5-9, 215lbs, 25 years old)
Ingram is a downhill runner who doesn't waste much time navigating east and west, to the delight of Dictator Chip. The power runner had a strong campaign in 2014, piling up 964 yards in 13 games. He doesn't offer much as a receiving threat, but his physical style fits well into the Chip Kelly run game. At 25 years old, and with only 625 career touches, Ingram has many productive years left.
Roy Helu (5-11, 215lbs, 26 years old)
Helu is a much cheaper option than the first two. At 5-11 215, he fits the mold of a bigger, downhill runner. He also has tremendous versatility, displaying great savvy as a receiving threat. Helu's body hasn't been banged like other free agent backs (I realized that was inappropriate wording, but decided to leave it alone.) with only 384 career touches. His size also translates well to special teams.
Wide Receiver
Jeremy Maclin (6-0, 198lbs, 26 years old)
Maclin is a tremendous teammate and great culture fit in Philadelphia. His career year could've been gaudier if his quarterback was able to consistently hit wide open 40-yard throws. With each hour passing, it seems more and more likely Maclin will be signing elsewhere, with desperate teams willing to overpay for good skill players. In Chip Kelly's system, overpaying for a wide receiver doesn't seem ideal. My fingers are crossed something gets done there.
Torrey Smith (6-0, 205lbs, 26 years old)
I like Smith as the replacement for Maclin if he can't agree to terms with Philadelphia. Smith is coming off a down year with a career-low 767 yards. But that's likely to bring his price tag down a little. While Maclin could command $10+ million per year, Smith may be more in that $6-8M range. He's a tremendous big play threat and would stretch opposing defenses vertically while Matthews and Ertz control the middle of the field. Plus his body size translates well in the blocking game.
Andre Johnson (6-3, 230lbs, 33 years old)
Usually, older veterans don't make my free agent lists. Philadelphia is known for targeting younger, ascending players with their open market expenditures. However, this is Chip Kelly's show now. And we've never seen a full Chip Kelly off-season. We know Chip wants to win now, not three years from now. Johnson is obviously on the decline, but he's an elite blocker and still a productive receiver, totaling 936 yards this past season. He's likely to land a reasonable two-year deal, likely in the $5-7 million range. If Chip loses out on Maclin, Randall Cobb, and Torrey Smith, Johnson could provide the most production in 2015.
Offensive Line
Orlando Franklin (6-7, 320lbs, 27 years old)
Jeff Stoutland coached Franklin all four years in college at Miami. He's a very effective guard, rating better than 49ers G Mike Iupati according to Pro Football Focus. He's versatile enough to play right tackle, something Chip looks for in offensive linemen. The boss values quarterback and offensive line the most in his offense, and with $50 million to spend, forking over $5-7M per year for a rock solid guard makes a lot of financial sense.
Clint Boling (6-5, 308lbs, 25 years old)
With Herremans let go, Boling is a name to keep an eye on. He graded out at +5.8 in 16 starts, per Pro Football Focus, while Herremans, Gardner and Tobin combined for a -27.1 grade in 2014. There's upgrade potential there, and at a cheaper price tag than the top two guards in free agency. Boling is young, athletic, and could be the starting right guard in Philadelphia for the next four or five years.
Outside Linebacker
Jason Worilds (6-2, 262lbs, 26 years old)
Worilds is underwhelming, but effective. He's accumulated 15.5 sacks in 27 starts over the past two seasons. He also shows good athleticism, earning a positive coverage grade from PFF, compared to Cole and Graham's combined -4.2 coverage grade. This athleticism allows for more flexibility in Billy Davis' scheme. And according to numerous rumors, the Eagles are hot on Worilds' trail already.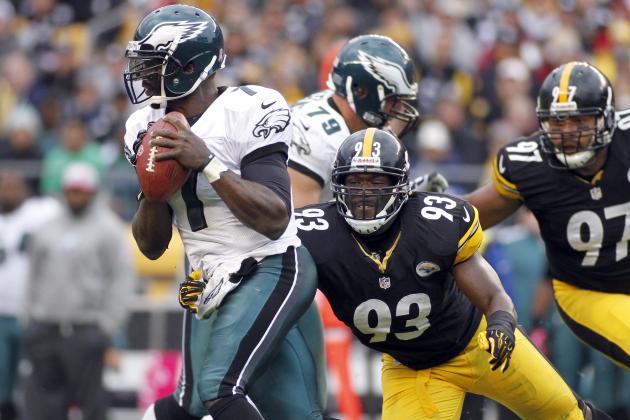 Sam Acho (6-3, 257lbs, 26 years old)
Acho hasn't produced much in recent years. But he's an experienced 3-4 OLB who flashed promise in his early years, notching seven sacks in 10 starts as a rookie. While he's struggled lately, he could be an affordable depth option. Marcus Smith offers nothing at this point, and can't be counted on until he shows some promise on the field. Acho could fill a situational-depth role for Billy Davis.
Brooks Reed (6-3, 254lbs, 27 years old)
As a former Houston Texan, Reed would already have one foot in the door at the NovaCare Complex. He flashed great athleticism at the combine, recording a 4.65 second 40-yard dash and 1.54 second 10-yard split. That 10-yard split time, by the way, was faster than Rams DE Robert Quinn, Broncos OLB Von Miller, Bengals WR AJ Green and former-Packers WR Randal Cobb. That impressive explosion allows Reed to be a versatile player, racking up a very consistent +2.0 PFF grade for Houston with solid scores across the board.
Brian Orakpo (6-4, 257lbs, 28 years old)
Orakpo's medical history is unpleasant. But a torn pectoral injury doesn't scare me off quite like a microfracture knee surgery would. Even though he only notched 0.5 sacks in seven games last season, he still graded out with a +0.5 pass rush grade according to PFF. The year prior, he totaled 10.0 sacks. With his price tag reduced, Orakpo could offer strong value. While he probably only has a few productive years remaining, the Eagles currently only have one viable pass-rushing option at OLB, and if Worilds' market becomes outrageous, Orakpo could offer a stop-gap solution.
Cornerback
Byron Maxwell (6-1, 207lbs, 27 years old)
Fans have penciled in Maxwell as the Eagles' #1 corner on the 2015 depth chart. He has all the traits Philadelphia is looking for. He's played in a similar scheme in Seattle, has great size, has experience inside and outside, and he's only 26-years-old. Maxwell has six interceptions and 24 passes defensed in 17 starts over the past two seasons. There are reservations with Maxwell however. Is he a product of Seattle's elite pass rush and secondary talent? Is he worth #1 corner money? At this point, I think we all know the answer to the last question.
Tramon Williams (5-11, 191lbs, 31 years old)
Williams has started all but one game since 2010, totaling 18 interceptions. While he doesn't have the desired age of a free-agent addition, he's a very good stop-gap option.
It's tough to count on a rookie to come in and be productive on day one, and I doubt Chip wants to head into the draft with a gaping hole at a premier position. Williams is a good short-term option while the young guys develop, and he's not likely in store for a huge payday.
Kareem Jackson (5-10, 188lbs, 26 years old)
I'm not sure if Jackson's 5-10 height or 30-inch arms are sufficient for Chip Kelly's corner requirements. However, Jackson is a rock solid player. He graded out +9.6 in coverage from PFF, good enough for 7th in the NFL, above players like Joe Haden, Patrick Peterson and Aqib Talib. He will command serious money in free agency, but Chip Kelly HAS to find a high-end corner to handle top weapons in the NFL.
Perrish Cox (6-0, 190lbs, 28 years old)
Cox has been on three NFL teams in his short career, but his best season came in 2014. While he totaled 5 INTs in 2014, his track record is light, and his price tag could be fairly low. The cornerback market is OK, but it's top-heavy. Cox could be the best #2 option if Chip is only able to land one of the above choices. He'd step in day one and provide an upgrade over Cary Williams, Nolan Carrol, and Bradley Fletcher. Especially with Devin McCourty patrolling over-top. *frantically looks for wink face emoji*
Safety
Devin McCourty (5-10, 195lbs, 27 years old)
McCourty is an ideal fit for a Philadelphia Eagles safety. He's a converted corner, who can seamlessly cover the slot in base. Chip is looking for two interchangeable safeties who can cover slot receivers. With McCourty, Billy Davis would have two former cornerbacks protecting the top of the Eagles defense. He graded out as PFF's 7th rated safety in the NFL, performing well in coverage and against the run. McCourty will command huge money, but Chip Kelly is primed to make a major splash next week, and McCourty fits the bill.
Rahim Moore (6-1, 195lbs, 24 years old)
Moore is an inconsistent safety, but he's an upgrade. Moore has earned a positive PFF coverage grade for three straight seasons in Denver. He has good range to cover center-field if Jenkins were to be occupying the slot. There are man coverage limitations with Moore, and he's an inconsistent tackler, but he may be a solid mid-level option if the bidding for other players gets too rich for Chip's blood.
Jeron Johnson (5-10, 212lbs, 26 years old)
Johnson is my top low-risk, high-reward safety. He's in an overly-crowded secondary in Seattle and will likely reach free agency. Johnson only made one start in 2014, but graded out at +1.3 in coverage. He's comfortable in man coverage and was touted for intangibles heading into the draft. While he's only 5-10, he has over 31-inch arms and has great speed, cruising to a 4.53 second 40-yard dash at the combine. There's a lot to be intrigued about with Jeron Johnson. Oh yeah, and it doesn't hurt he's been coached in Seattle.
This list will be updated and is subject to change with an increasing number of transactions. Follow me on Twitter @EaglesScoutBlog for luke-warm hot takes, strong opinions and C- jokes.